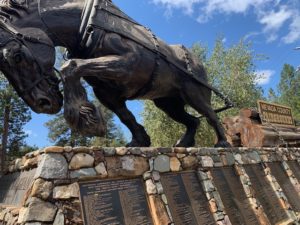 Come enjoy the fun and entertainment at the beautiful Nevada County Fairgrounds  September 19th- 22nd.  The Draft Horse Classic is one of the foremost shows in the western United States and is four days of amazing performances by these majestic creatures!
In between the six performances there is a myriad of activities for the entire family at the Harvest Fair.  The Harvest Fair is located outside the arena on the fairgrounds. Admittance into the fairgrounds is free.   You can visit the barns to see the horses up close, or grab something to eat on Treat Street, where each booth supports a community group.  There are harvest exhibitors, art, a western trade show and music to take in too.
Enjoy a fun weekend at this annual Nevada County event. Find more information and tickets for the performances here.