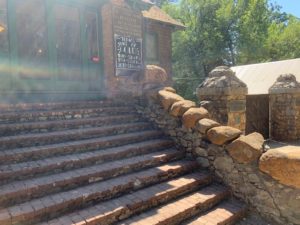 Ready to slow down for the beginning of the holiday weekend? Bring a blanket and enjoy a picnic at Empire Mine State Historic Park on Saturday,  August 31st, 2019, in Grass Valley.
Celebrating the 124th year, the picnic was originally started to raise funds to help orphans and widows of deceased mine workers and the families of injured workers.  Today it is a great way to step back into the past, enjoy a little history, beauty and fun on the gorgeous grounds of the historic mine property.
Bring your family and friends to enjoy a reenactment of a mine rescue, a demonstration at the blacksmith's shop or living history in the Bourn Cottage.
More details can be found here.